One proof that each day can end beautifully is the sunset! Almost all of us love the sunset… who doesn't? It can simply soothe the mind and soul with its perfect orange hues spanning across the blue sky. For all sunset lovers, we know most of you would agree that the best place to watch the magnificent sundown is in Boracay!

Believe us when we say that your island escape would be incomplete without witnessing the sun as it gorgeously sinks into the glittering beach of Boracay. So now, get your pen and paper ready because we are going to give you the top places in Boracay to watch the sunset in.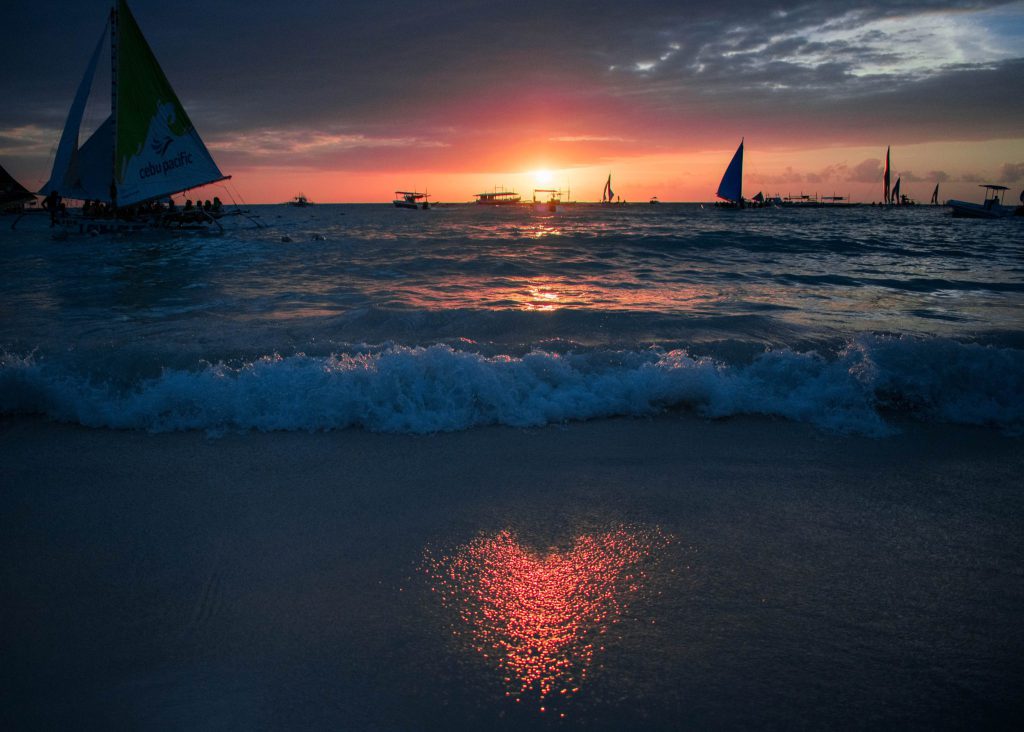 White Beach. One of the most famous beaches in Boracay island, this shore will take your adventure to a magical level! Set yourself on the white sand and watch the beautiful sundown with boats on the horizon, adding a dramatic effect. Make sure to capture this Instagram-worthy moment with your cameras or smartphones!

Mount Luho. A little adventurous? Go on a hike to the highest peak in Boracay – Mount Luho! This might require a long walk and endurance, but once you reach the top, an astonishing panoramic view of the beach will surprise you. Add this to your list!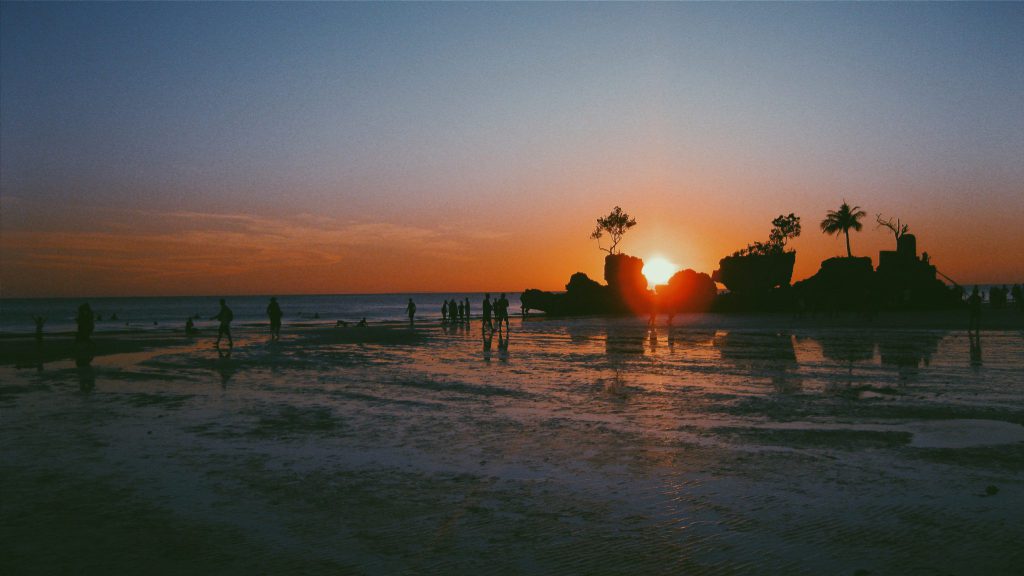 Willy's Rock. Be allured with the beauty of the most photographed spot in Boracay, Willy's Rock! This rock formation and castle-like structure will surely bring your photos to the next level. An amazing silhouette shot would be best for this scene, so save some pegs before your trip!

Diniwid Beach. If your activity includes beach hopping, you should add Diniwid Beach to your itinerary! Its crystal-clear water, white sand, and calming waves are great additions to watching the lovely sunset of Boracay with your loved ones.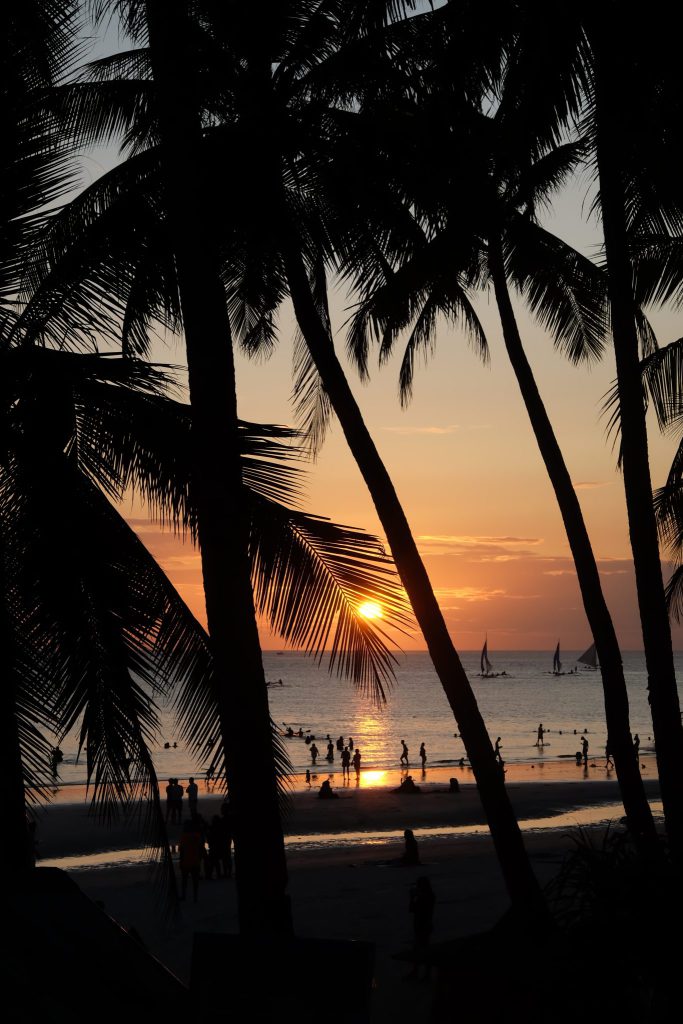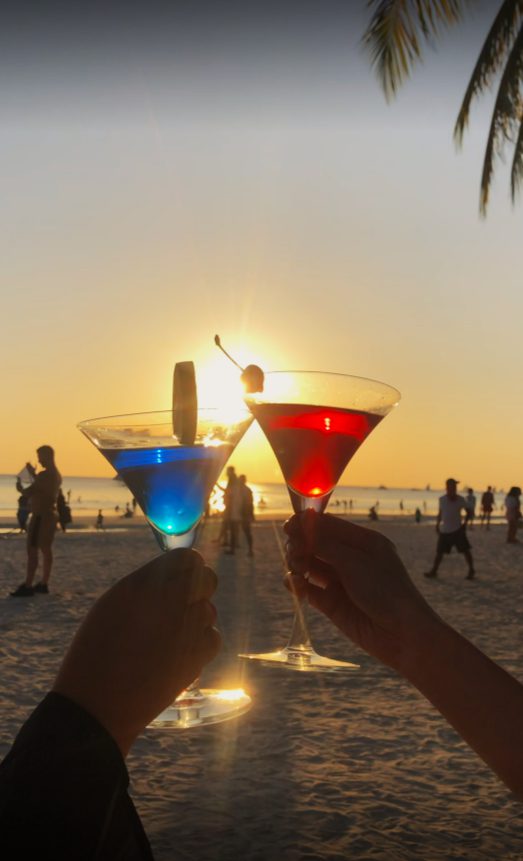 White Café at Astoria Boracay. Too busy and just want to stay at your booked resort in Boracay? If you are looking for a beachfront hotel in Boracay with a magnificent area to watch the sundown, look no further than the award-winning and top resort in Station 1, Astoria Boracay! We have a sweet spot at our sought-after restaurant called White Café that is perfect for sunset viewing. You can order some cocktails, too, and head straight to the beach to closely witness the ineffable beauty of Boracay's sunset. You will surely be over the moon when you experience this!

Well, there you have it! Jot down these places and add them to your notes. Your getaway will surely be one for the books if you choose to have your staycation at Astoria Boracay!

In addition, if you are part of the leading vacation club, Astoria Vacation and Leisure Club, Inc. (AVLCI), a special discount is waiting for you! Not yet a member? Join this top-notch vacation club in the Philippines now! Just make sure to check the AVLCI reviews first to avoid timeshare frauds. For more information, visit their website at www.avlci.com!

See you and be prepared for a marvelous Boracay escape ahead!